The Burgess Bird Book for Children (Dover Children's Classics)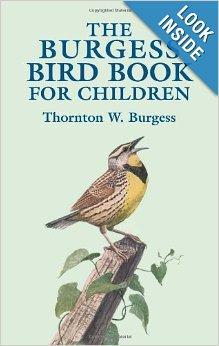 副标题:
原作名:
作者:Thornton W. Burgess
译者:
出版社:Dover Publications
出版日期:2003-4-01
页数:272
定价:0.00
装帧:简装
ISBN:0486428400
In this book, the author's goal of introducing children to the fascinating subject of bird life is brilliantly realized in story fashion. While "interviewing" Slaty the Junco, Redwing the Blackbird, Melody the Wood Thrush, Spooky the Screech Owl, and dozens of other common birds, our guides, Peter Rabbit and saucy Jenny Wren — and, of course, the reader — learn about their physical appearances, eating and nesting habits, and songs and calls. Over eighty years after its first publication, the book remains noteworthy and valuable for its extraordinarily successful blend of information and entertainment.